PJM
PJM is an internationally renowned specialist
in the field of railway systems.
Measurement technology is high-precision work. Even under toughest conditions
Measurement technology is high-precision work. Even under toughest conditions
It's all about precision in the field of measurement technology. Our metrological tests, analysis and devices are amazing in regards to reliability and accuracy. The tools are very precise yet robust and long-lasting. They are designed to sustain changing weather conditions and wide temperature ranges. Dust, wind, snow, rain and ice - our systems work perfectly. Our devices are tested very thoroughly by varying requirements and in different situations. We only provide them to our customers if they meet the highest demands.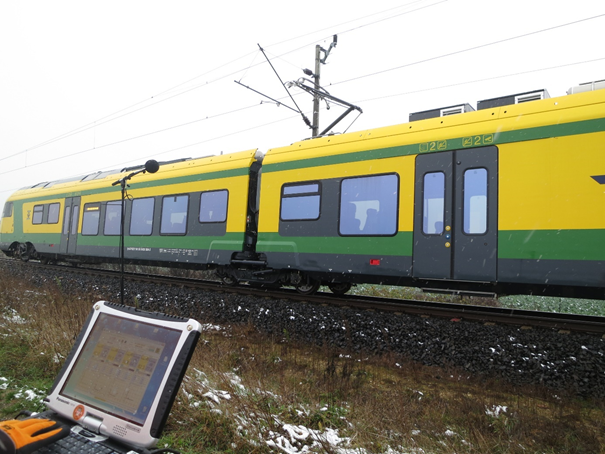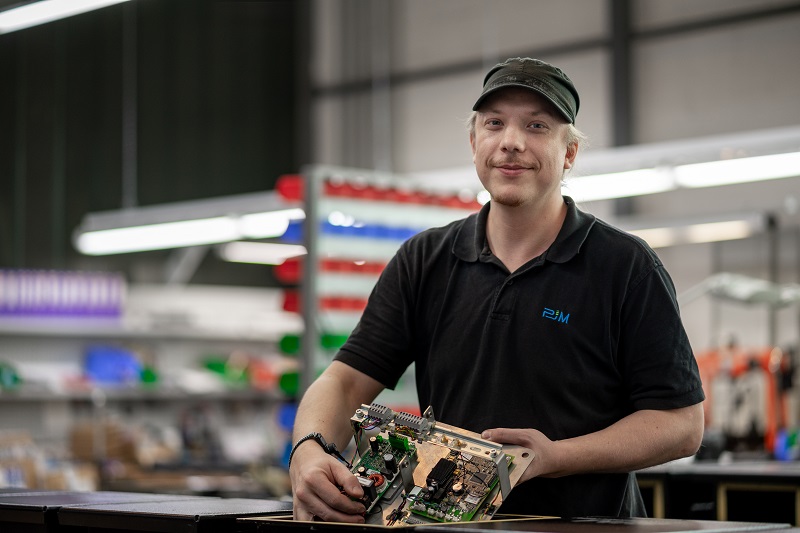 Made in Europe
100% know-how from Graz & 100% Made in Austria
PJM in an Austrian company headquartered in Graz. Every single measurement device and product contains 100 % Made in Graz and every single project is developed 100 % in Graz.
This is true for the entire product cycle, including product development and management, electronic hardware and software development. Thus, we ensure the highest level of quality but also flexibility and speed. All the experience we gain from our projects lead to further development. Our team in Graz can realise specific modifications for special measurements or individual customer requests very quickly which is a time-saving benefit.
Accreditation
High competence – documented many times
PJM was the first private company in Austria that was approved as an accredited testing facility for railway vehicles. Only two years after the start of PJM, the Austrian Federal Ministry for Digital and Economic Affairs approved the accreditation. Our competence is reviewed and evaluated on an ongoing basis.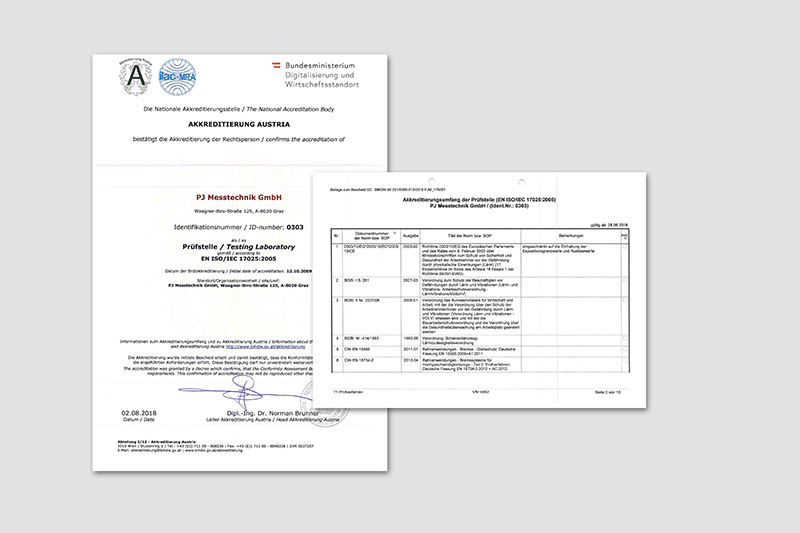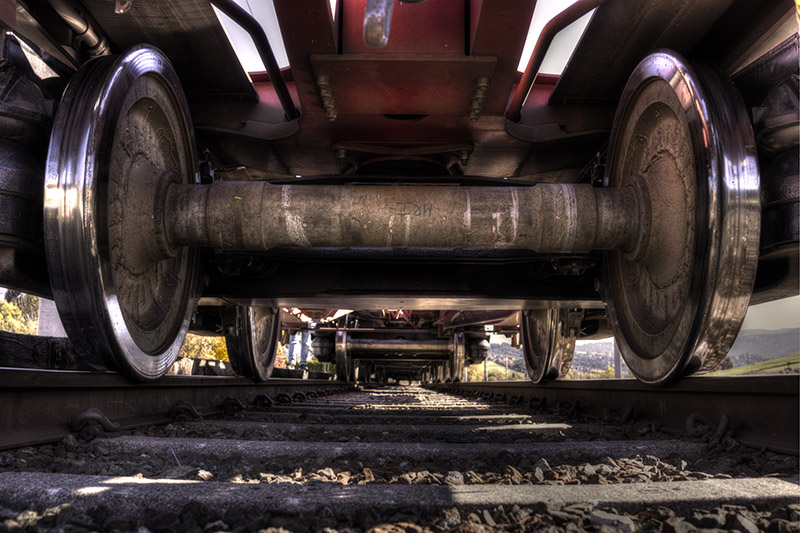 Safety
Stability, strength & reliability
In 2019, 316,4 million passengers went by train in Austria and the railfreight transport performance was 21,74 billions of tonne-kilometres (figures taken from de.statista.com). Railway companies and carriers have to face a big responsibility to carry passengers to their destination and to transport goods and hazardous freight in a safe way. Safety is the ultimate aim. The crucial safety factors are stability & strength & reliability – from very different points of view: Strength is the determining factor for a train's or wagon's stability. Our strength tests evaluate constructions and designed vehicles. But it's much more than just tests, checks, figures and facts: PJM is a reliable and constant partner.