Ride comfort analysis
Railway vehicles are exposed to vibrations that affect ride comfort of passengers and vehicle drivers. Essential influencing factors for the convenience of the passengers are suspension, bogie and the wheels condition etc.
To identify and evaluate ride comfort in railway vehicles, national and international standards and criteria have been developed. These standards are ISO 2631-1, ISO 2631-4, VDI 2057 and Sperlings´s Wz-value method. The Ride Indexer 2010 offers a complete solution that combines all of these standards.
Characteristics
Triaxial Plug and Play sensor (no additional adjustment required!)
Easily operable software
Output as PDF
Calculation according to ISO 2631-2, ISO 2631-4, VDI 2057 and Sperlings Wz-valued method
Functionality
The system consists of a triaxial accelerometer and a laptop. The sensor is connected to the USB Port of the laptop. A corresponding software evaluates the sensors signal and results are made available as index numbers. These results can be printed as a report or saved as PDF.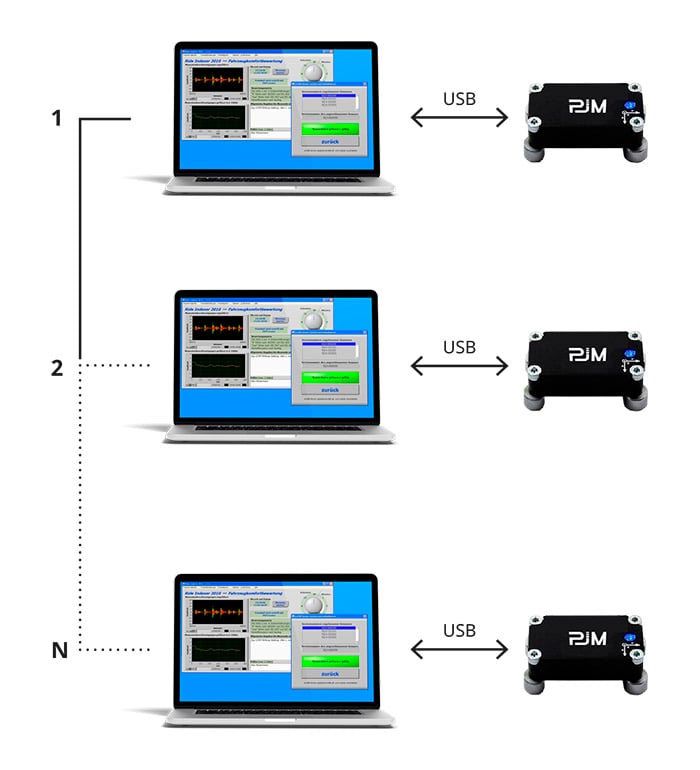 Contact
Waagner-Biro-Straße 125
8020 Graz, Austria
More information on Ride Indexer ...
You are interested in further information? Please fill in this form or contact us directly.