MeRaN
Instrumented wheelset MeRaN
Instrumented wheelsets are used for running dynamic test runs according to En 14363 (full track tests). In addition to defined acceleration values, forces on the wheelset, especially in the vertical direction and the transverse direction (Y- and Q-force) must be recorded. To meet these high demands, PJM designed the instrumented wheelset MeRaN which is manufactured in Graz. MeRaN is ONE instrumented wheelset for ALL kind of configurations. There is a large field of application:
Wheelsets with inside or outside bearings
All common track gauges and rail profiles
All common wheel disc shapes
All common velocity ranges
Range of applications:
Railway vehicle qualification (e.g. according to EN14363, AAR, 49 CFR)
Monitoring of track condition
Recording of operational loads
The measurement system consists of the following three subsystems:
Strain gauges, which are applied to the wheel disc surface
A telemetry unit, which digitizes and transmits the measurement signal
A measurement computer, for calculating the outputs (Q-force, Y-force and wheel contact point e)
The MeRaN instrumented wheel set offers several advantages:
Can be applied to wheelsets of any shape
Signal synchronicity
Dynamic calibration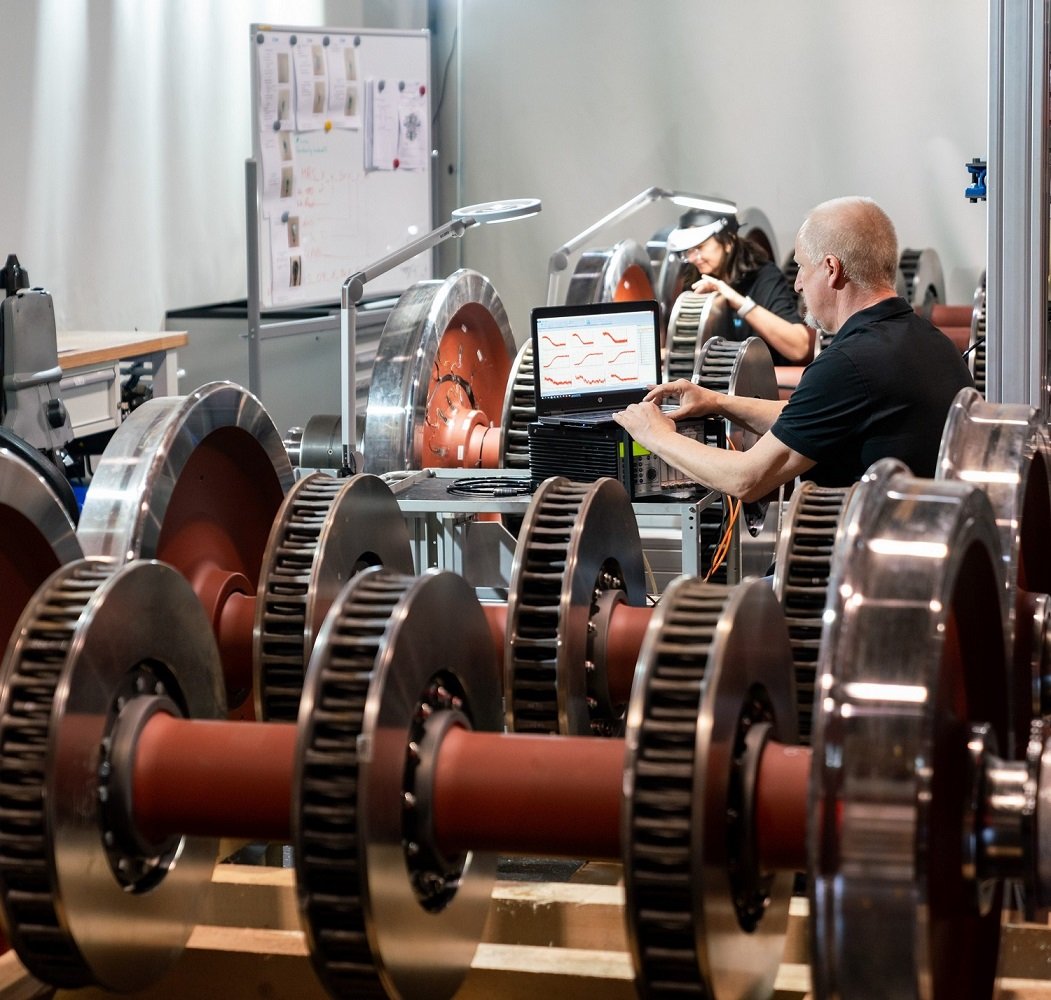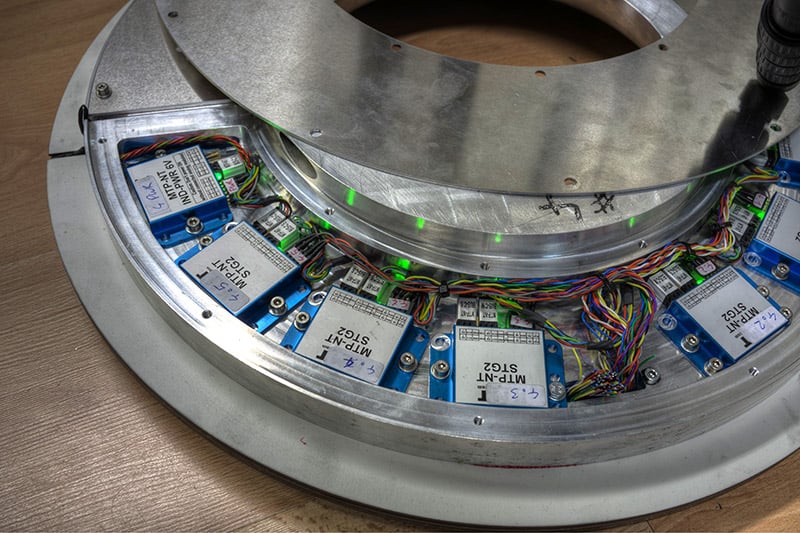 Contact
Waagner-Biro-Straße 125
8020 Graz, Austria
More information on MeRaN ...
You are interested in further information? Please fill in this form or contact us directly.