Railway system solutions
Worldwide overall solutions. Patented technology.
High-tech measurement devices of own production.
Digitalisation of rail freight transport
High efficiency and less costs with
WaggonTracker-system
Award-winning WaggonTracker system
German Innovation Award 2020
Austrian Mobility Award 2020
Fast Forward Award 2019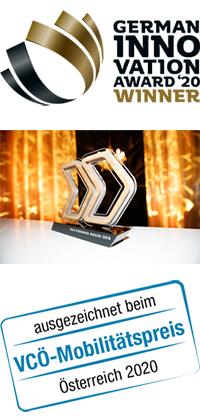 Overall solutions
One-stop-shop: Design, construction,
tests, data analysis and approval.
Innovations on the track
Many years of experience & know-how.
Technological lead.
Join us!
A great choice of jobs.
And a marvellous team.