Railway system solutions
Worldwide comprehensive solutions. Patented technology.
High-tech measurement devices of own production.
Digitalisation of rail freight transport
Highly efficient, better and faster rail freight
due to the digital overall system WaggonTracker
Award-winning innovations
Innovation Award RailTech Europe 2022
Austrian Export Award 2022
National Award for Engineering Consulting 2021
ERCI Innovation Award 2021
German Innovation Award 2020
Austrian Mobility Award 2020
Fast Forward Award 2019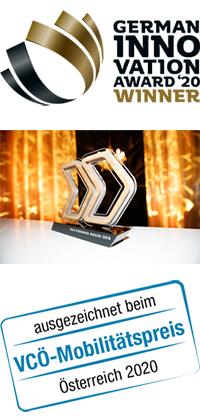 Overall solutions
Comprehensive fields of expertise: Design, construction,
tests, data analysis and approval.
Innovations on the track
Many years of experience & know-how.
Technological lead.
Join us!
A great choice of jobs.
And a marvellous team.